Synopsis: Cooperative Entrepreneurship
Since 2014, responsible business has emerged as a significant area of focus for the Hollings Center. Through this program series, the center delves into business models and initiatives that can be used to create more productive and peaceful communities. In 2018, the Hollings Center, in collaboration with its partners, began exploring the cooperative entrepreneurship model. Although these models have a historical presence, their popularity has witnessed a notable surge in recent times. The cooperative model presents a unique potential for addressing unmet community needs while concurrently tackling challenges such as inequality, unemployment, marginalization, and climate change.
To pick up where we left off with our series from 2018, we speak to two participants about cooperative entrepreneurship business models: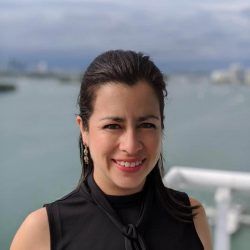 Maru Bautista is a cooperative development consultant. Formerly the Director of the Cooperative Development Program at the Center for Family Life, she supported the immigrant community of New York City to start and run worker cooperatives in the domestic sector. Her most notable projects include: Brightly, a worker cooperative franchise for domestic workers, and upandgo.coop, an online booking platform for immigrant-led cooperatives. Maru is board chair of the Democracy at Work Institute (institute.coop), and for 6 years was a board member of the US Federation of Worker Cooperatives (usworker.coop). Maru holds a Master of Arts in International Development from The New School.
Berkin Şafak Şener is a member of the Youth Deal Cooperative – Turkey's first youth-led research, development and training coop — empowering underserved communities through cooperative entrepreneurship since 2015. He holds an MA degree in International Development from the Johns Hopkins School of Advanced International Study. He has worked as a consultant at UNDP, World Bank, and FAO. His professional areas of interest include employment, social protection, rural development, and social-solidarity economy.